I am not a big breakfast person. Wait...check that. I love bacon and eggs and big weekend breakfasts. But regular daily breakfasts I often feel at a loss. I prefer salty breakfasts, and if I have sweet I prefer it be fast and not too sweet. So it is strange that I have been eating a s'mores Luna Bar each morning for the most part. It's fast, easy, has some sugars and protein to get me through until lunch. But it is SO SWEET. Ugh. And it just doesn't feel healthy...it's not really.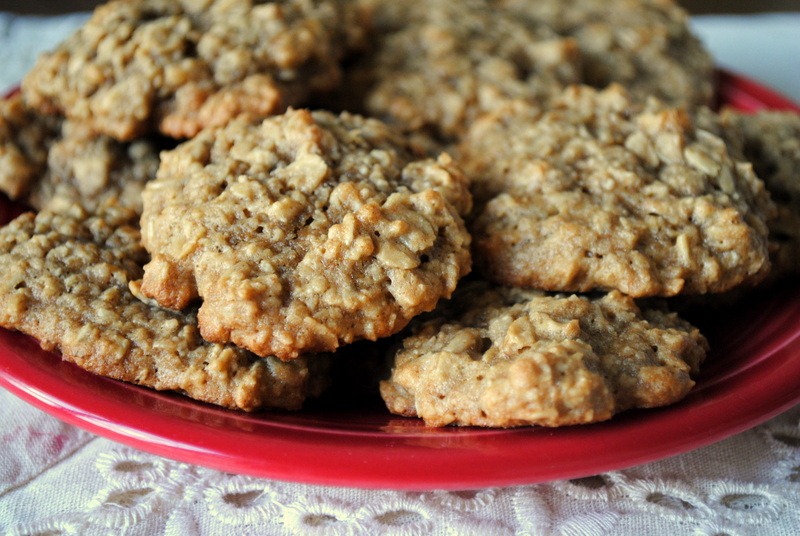 I have been searching for a simple recipe for some breakfast bars or cookies I can make ahead of time, limits the refined sugars, satisfies the morning tummy grumbles, and gives a little energy boost. I have found a LOT of recipes with similar ingredients, but I improvised my own based on what I wanted (no added sugar), and what I had on hand.
I very happily had home-made applesauce in the fridge (no sugar added, so sweet and delicious!), but sadly only had sweetened coconut. I would prefer not sweetened myself. You could easily add more peanut butter if you wanted more of that flavor, and/or could replace it with any nut butter of your choice!
Vegans:
you can skip the egg. Many recipes do! It does bind the cookies a little better, which is why I chose to use one for my recipe.
INGREDIENTS
2 ripe bananas mashed
1.5 cup quick oats
1 cup unsweetened apple sauce
1 tsp ground cinnamon
3 Tbsp peanut butter (nor nut butter of choice)
2 Tbsp coconut (sweet or unsweetened, as you like)
1 egg
OPTIONAL
IF I had them, I would add raisins or dried cranberries, and/or some crushed nuts. I have also seen this done with some protein powder, which sounds like a good idea but I don't have such things on hand.
INSTRUCTIONS
Pre-heat oven to 350.
Mash banana up well, add oats, apple sauce and cinnamon and blend. Add peanut butter and blend. Finally add coconut and egg and blend one last time. (I did the blending in a few steps as it felt easier to get a good consistent distribution of the ingredients).
Line cookie sheet with parchment paper. Spoon scoops of the mixture onto sheet--you can make small cookies or large. If spooning large scoops, flatten a bit to make sure the center gets cooked well.
Bake for 25 minutes. Transfer to cooling rack. Store in airtight container in the fridge.